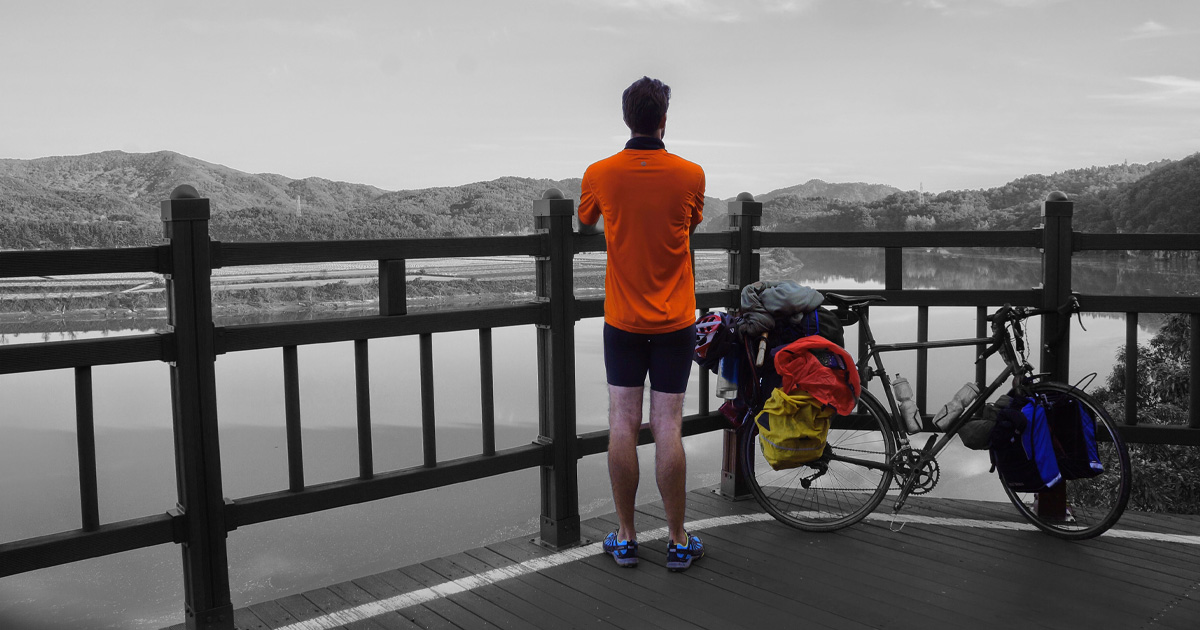 I spent the better parts of my 20s riding a bicycle across countries without any plan or purpose as to where I was going.
Most days consisted of waking with the sunrise, slipping into my cycling attire, packing up my gear, then brewing a cup of coffee as I mentally prepared for the day ahead.
If my energy was high — I would cycle as much as 200 km in a day which is about the same as going from Ottawa to Montreal.
If the heat was intense — I would cycle as much as 12 km in an hour before the vending machines in Japan seduced me to purchase yet another Pocari Sweat (not a sponsor).
If the weather was shit — I would cycle as much as humanly possible until misery, madness, or hypothermia pushed me close to breaking or death.
Even though I had nothing planned for my bicycle adventures, each day I was challenged to be the best version of myself to confront environments, situations, and circumstances that were often far beyond my control.
by Jef van de Graaf™
SHARE THIS ON YOUR SOCIAL MEDIA TO HELP MY EGO GROW BIGGER
---
Feeling adventurous? I share my darkest, weirdest, and honestest stuff once a month in an email because… f*ck it, why not?
---