BRANDING · COPYWRITING · WEBSITE DESIGN
Anna Irving-Peckham
"Jef helped bring my business idea to life which now earns more than $4,500 MRR — I'm so grateful!"
Summary
Anna had a vision to start an elderly care service in Hamilton, Ontario. She reached out for help with brand design, messaging, and a website for her incredible business: At Home Elder Care.
Within the first 6 months:
Earns more than $4,500 MRR
Website ranks for 50+ relevant keywords
2 – 3 new inquiries / month via Search
About AHEC
At Home Elder Care was an idea in Anna's mind for several years. Combining her experiences in the hospitality industry and passion for helping elders, she took the first step to building her business in early 2022.
Anna now provides companionship-focused care services for elders who want to maintain an active and independent lifestyle at home in Hamilton, Ontario.
Challenges & Obstacles
Anna comes from a DIY background with strong family connections, meaning, asking outsiders for help is rarely an option. For example, if something breaks at home — there's someone in the family who will find a way to fix it.
Upon reaching out, Anna expressed that this was her first time seeking professional help. Although Anna had a clear vision in mind, she wanted a clear path on starting her business the right way.
The Logo Problem
Anna wanted a logo that used the "@" as its iconic symbol. After outsourcing to various freelancers, she was not happy with their final designs.
So, after a quick brainstorming session, we captured a minimalistic logo design that Anna and her clients love!
Services & Solutions
Creative Brand Assets

Visual Identity · Business Cards · Promo Cards · PDF Brochure

Anna needed promotional materials like business cards and postcards to share at networking events. She also wanted a unique and elegant brand using soft hues of blue accented in a light golden yellow. We used stock photos that best reflected her business' values and strengths.
SEO Strategy & Copywriting

Keyword Research · Web Page Messaging

First – a list of relevant keywords we curated to share a strategy to establish expertise and authority for elderly care services in Hamilton. Then, website messaging was crafted to communicate Anna's companion-focused care with a simple and friendly tone.
WordPress Website Design

Custom WordPress Design · Managed WordPress Hosting

Anna's website was fully customized to look professional and trustworthy. The end goal is to drive all inquiries to the contact form, or, encourage visitors to call directly. Anna also receives managed hosting to keep her website updated, maintained, and secure.
Monthly Business Coaching

To ensure Anna's success, along with ongoing support and training on website marketing, we meet once a month to review goals, discuss challenges, and establish action plans. Each monthly coaching session is aimed to help Anna grow and scale her new business to the level she wants it to be within the next 5 years.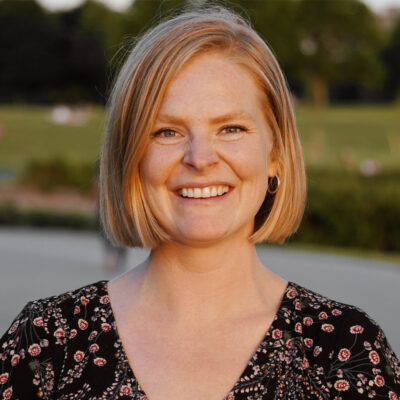 "I've made some incredible leaps forward with my business — all thanks to Jef's creativity and support."
ANNA IRVING-PECKHAM, FOUNDER OF AT HOME ELDER CARE
Does your business need a better website?
Whether you're starting new or updating old — give your business a website that effectively captures your brand, understands your customers, and grows your revenue.