Hi, I'm Jef
I am a Canadian digital nomad with a severe addiction to crazy adventures. From hitchhiking to cycle touring to motorcycle touring, I'm all about pushing my mind, body, and experiences to the absolute limit.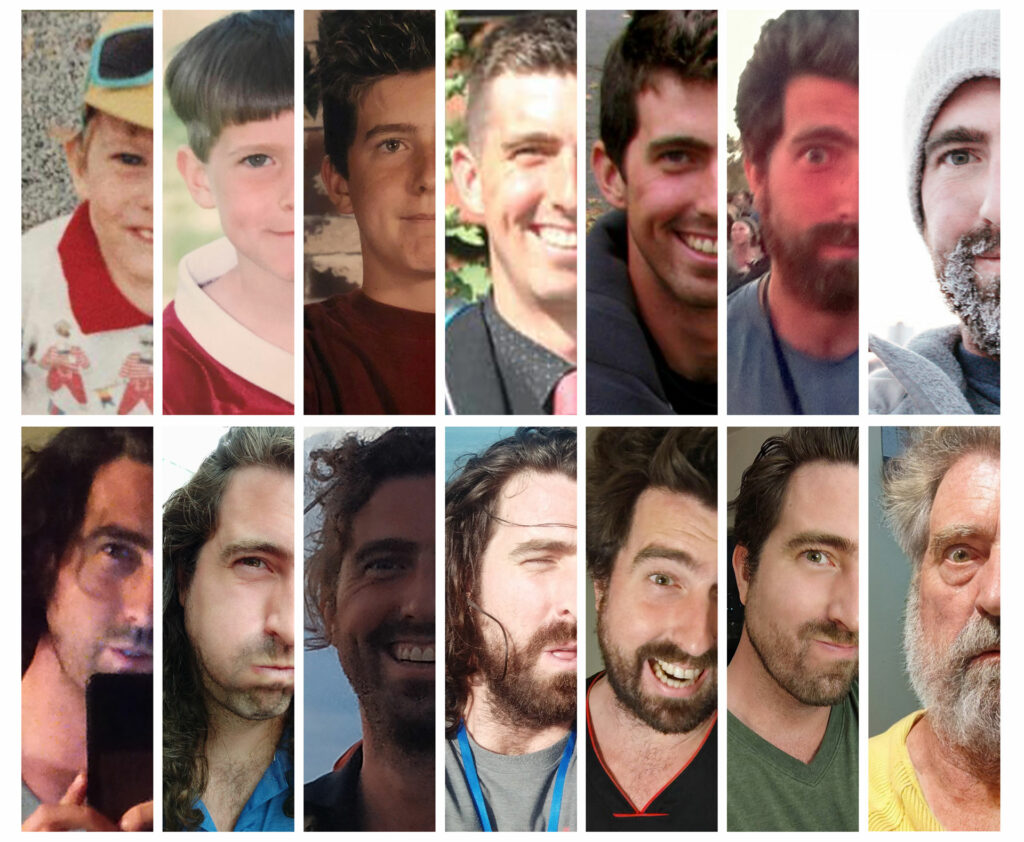 Do I ever have a plan? Nope. Nada. Nothing.
My life revolves around the idea of escaping into the great unknown without knowing where I'm going or what will happen along the way. I'm a firm believer that we have the ability to define our destiny as we forge our fate with the skills and abilities we develop from childhood until death.
So, this website is dedicated entirely to you.
Here you'll find my unfiltered experiences and knowledge acquired along my adventures in life and battles in business. I only want to serve as a humble and honest guide — never a get-rich-quick guru or some hippie-dippie dope hope dealer.
I truly want to see you discover a life worth living; a life designed entirely by your choosing while honoring your culture and history, and in tune with the talents you were given by the big guy — or girl / non-gendered deity/aliens — in the sky.
I never know where I'm going or what will happen along the way. There's only an impetus to keep moving forward to uncover the truth to my journey, day by day.
— Jef van de Graaf
Escape into the great unknown.
I ditched the traditional way of living to pursue entrepreneurial ideas that now fund my travels and my life. I'm all about working hard and putting in the time, effort, and energy to convert my dreams into reality.
In 2014, I sold almost all my belongings then packed my bags and a bicycle to embark on a one-way journey to Tokyo, Japan. That's where I started my first freelance business that earned over $5,000 for only 40 hours of work per month. I've since become a professional copywriter, web developer, and online marketer that earns 5-figures or more per month.
Yes — there were times I was totally afraid and shitting my pants. I I also made a lot of stupid mistakes in my business, relationships, and life.
As you escape into the great unknown, I don't want you to feel alone or become an utter fuck up because the devil led you astray.
Look, I'm a stubborn SOB — Son of a Brenda — and a bit of a loner. You can either go it alone and learn things the hard way like I did or tap into my teaching and no-bullshit preaching to do things faster and better than me. However, that doesn't mean I know a shortcut to success or promise a world of endless riches with super hot bitches.
Instead, if you want to learn how to:
Build a business of your own
Become a freelancer with your skill(s)
Be a digital nomad / location independent
I want to show you how to make an honest living, feel confident and fearless in your business and personal pursuits, and — maybe in the not so distant future — recommend a beachside bar to enjoy a cold beer while we share our best stories, greatest successes, and hilarious failings.
About me
Here are a few of my life's best moments and accomplishments:
"I never know where I'm going or what will happen along the way. There's only an impetus to keep moving forward to uncover the truth to my journey, day by day."
— Jef van de Graaf (again)
My craziest adventures ever.
Hitchhiking from Toronto to Vancouver Island for 8 months with only a backpack, tent, and guitar (2010)
Cycle touring from Toronto to St. John's + fundraising for Boost: Child & Youth Advocacy Center (2012)
Cycle touring South East Asia — i.e., Japan > South Korea > Taiwan > Philippines > Indonesia > Malaysia > Singapore > China > Hong Kong (2014 to 2018)
Motorcycle touring all of Indonesia — i.e., Sulawesi, Borneo, Sumatra, and, if possible, Papua and Nusa Tenggara (In progress)
My hard-earned pieces of paper that prove I'm s. m. r. a. t.
BSc. Honours Biomedical Sciences | Double Minor in Biology & Psychology from the University of Waterloo (2012)
Certificate in Applied Counselling | University of Manitoba (2014)
My biggest 'business' payouts.
Tree planting — $10,000+ CAD in 1.5 months (2011)
Teaching English — $5,000+ CAD in 1 month working ~40 hours (2015/6)
Freelance Copywriting — $18,086.12 CAD for a 2-month retainer project (2021)
Amazon Affiliate: $7.91 (2021)
Now what?
If you're here and wondering what to do next… I'd recommend the internet's best consulting experience.