Nothing pisses me off more than a good thing coming to an end. In this case, I'm referring to Google Domains selling out to Squarespace.
But why is that a problem?
It's a problem for me because I'm a WordPress guy and right now all my domains — and some of my clients' domains — will be moving closer to the competition. A competitor that caters to low-tech customers who can't build a WordPress website.
Not to shit on any DIY-ers and bootstrappers, but, building websites and offering SEO services with WordPress is my bread and butter. The last thing I need are my clients and prospects cancelling projects and rejecting proposal thinking they can build a website without me. 😅
Anyway, keep reading to learn more about this dramatic saga between me, Google Domains, and free domain transfers with WordPress.
The History of Google Domains
For the unfamiliar, Google Domains was an up-and-coming place to register domains. It launched in March 2015 and captured more than 10 million domains by people like me who have dog-like loyalty to the Google god.
Fast forward to June 2022 and Google Domains was officially out of beta.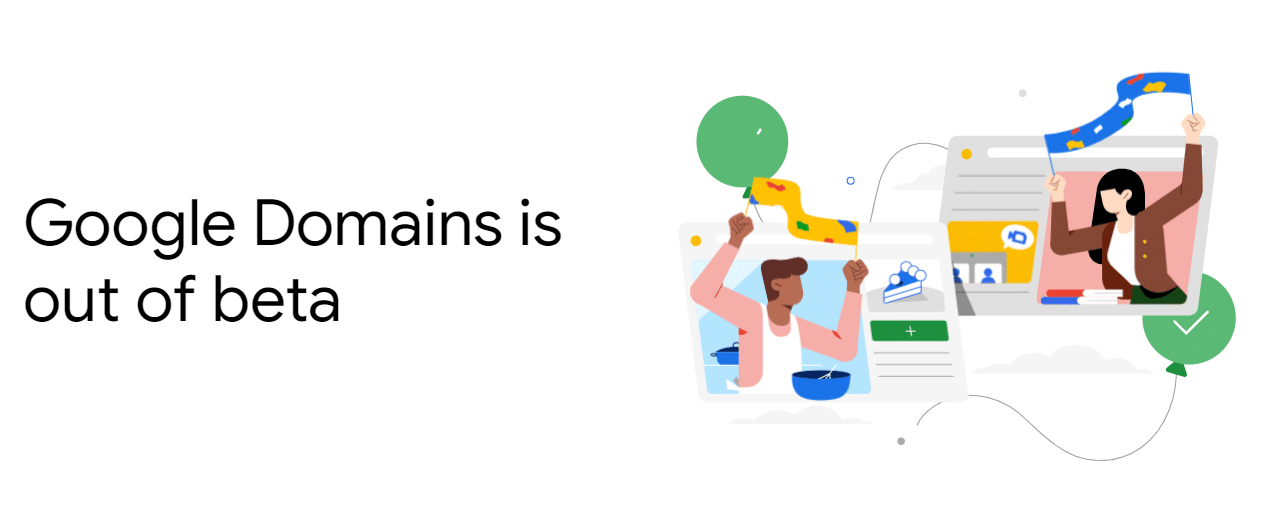 I was so excited to see Google Domains growing up into a mature domain registrar, free from retargeting ads, endless upsells, and spammy sales tactics (*cough cough* GoDaddy).
While Google Domains didn't offer all possible extensions — like .fm or .xyz — it had everything you needed within a clean and easy-to-use interface.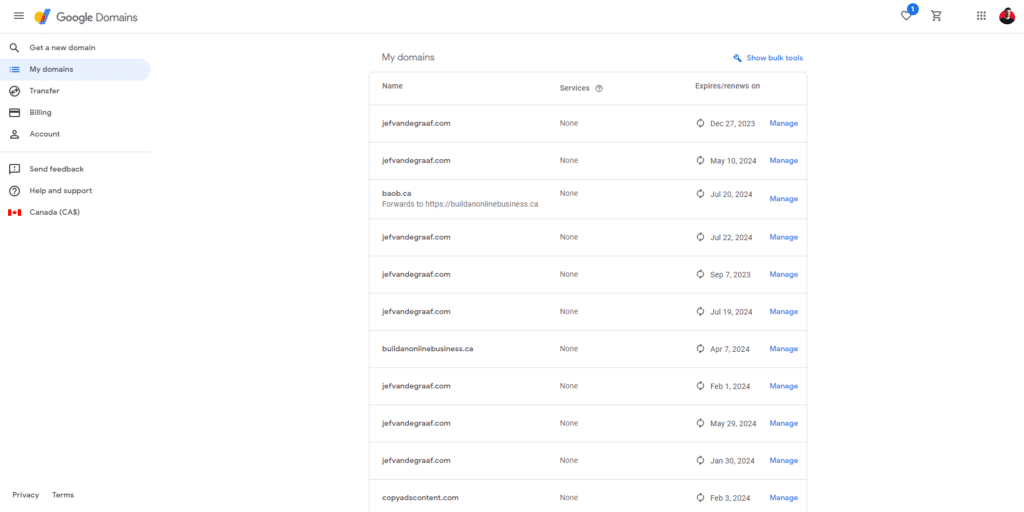 But then all my happy days came to an abrupt end.
After logging in to Google Domains to set up a client's new website, there was a notification of Google's sellout to Squarespace.

If it was any other platform, like Namecheap, I would be okay with this decision. But they chose to sell out to Squarespace.
As Andrew Allemann mentions in Domain Name Wire:
| | Google Domain's Price | Squarespace's Price |
| --- | --- | --- |
| New Domain | $12 USD / year | $20 / year |
| 5 Years | $60 USD | $100 |
| 25 Years | $300 USD | $500 USD |
| 1000 Years | $12,000 USD | $20,000 USD |
Price does matter, but $300 USD to $500 USD over 25 years is nothing for a million dollar business.
Pricing isn't a deal breaker for me as I'm a huge fan of paying a premium to get quality, long-lasting, and high-performance out of things.
(Such as Kinsta's Managed WordPress Hosting, they cost a little more than basic hosting plans but your site will perform better and their support team is top-tier!)
But what hurts is the surprise sell out and Google's lack of explanation. According 9to5google.com, they sold out to "sharpen their focus" — whatever the fuck that means.
Now here I am, starring down the barrel of this sellout, feeling cheated and betrayed by the one true tech god, while struggling to find an answer to: now what?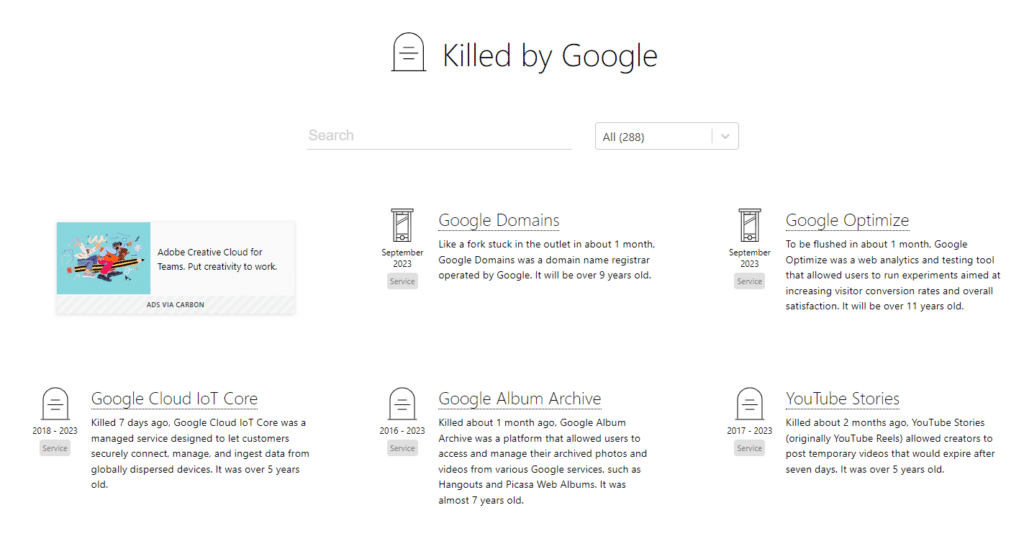 Free Domain Transfers to WordPress
WordPress is amazing. Not only is it my go-to for building websites but they're also waiving the fee for anyone looking to escape being shoveled off to Squarespace.
This offer only applies if you're transferring your domain from Google. And needless to say, I'm definitely willing to get as far away as possible from my enemy.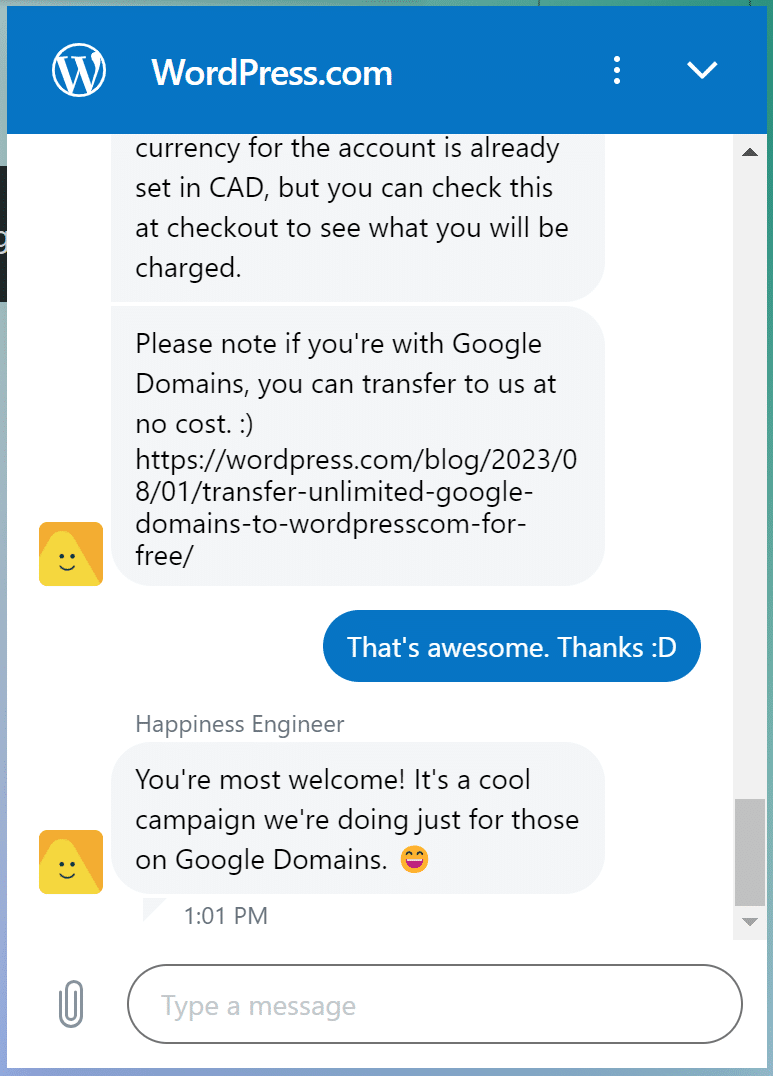 The cool thing about WordPress taking over my domains on Google is that they have similar, if not better, features.
Here are a few of them:
Domain renewal price will be the same as on Google Domains – or potentially lower
Privacy protection is included for free (vs. other providers that make you pay for it)
Free SSL certificate if you choose hosting with WordPress
However, there's one draw back and that's the lack of DNSSEC, which strengthens authentication in your DNS using digital signatures based on public key cryptography.
In other words, DNSSEC makes your domain safer and more secure. But that's not a deal breaker because WordPress' support mentioned that adding DNSSEC is coming soon.
And when it does arrive, I hope it'll also be free the way its automatically included with Google Domains. Other registrars, like GoDaddy, make you pay for this as a premium feature – it's despicable!
Overall, I'm happy to discover that WordPress will be my new domain registrar, because, as Matt Mullenweg writes:
Thank you, WordPress!