WEBSITE AUDIT FOR $14.35


Eliminate Any Weak Points on Your Website to Attract & Convert More Visitors

WITH JEF VAN DE GRAAF

I'll conduct a thorough website audit that focuses on your messaging, site speed, SEO, and overall performance. You'll receive a personalized report within 48 hours + actionable steps to help you fine-tune your website for more traffic, conversions, and revenue growth.
HERE'S WHAT YOU GAIN FROM MY WEBSITE AUDIT
 The quality of his copywriting and creativity was second to none. Jef is all about the best results he can deliver and he certainly delivered for us.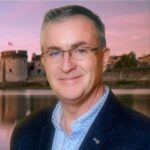 Cathal Murtagh
CEO, HM Digital
Jef not only increased traffic to our website significantly but also brought in mission-aligned customers and leads that converted into signups for our product.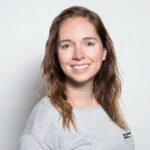 Katie Overmonds
Manager, OhmConnect
Jef offered great advice to improve my user experience so I could attract more visitors and ultimately more leads.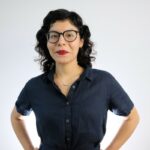 Ame Proietti
Freelance Scriptwriter
Jef was able to put himself in the shoes of our customers, see where the need lies, and address them effectively.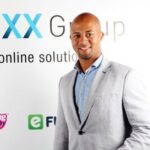 Robert Marousseev
Founder, SMELLACLOUD
Questions?
You'll be getting up to 2-hours of my time to audit your website, create a report, and review it with you live on a video call:
Up to 1-hour for creating your personalized website report
Up to 1-hour for reviewing your report in a video call
During the video call, I'd be happy to help you fix or update any technical problems found in your report.
My current consulting fee is $14.35 CAD per hour.
Please note, my hourly rate goes up on 1 January 2022 to $15 CAD per hour and I am increasing my rate by $15 for every 40 hours of consulting services delivered — this wage caps at $150 per hour.
If you need more hours, we can arrange billing to continue any further work together.
By scheduling a website audit, you will receive:
A comprehensive report of your website's speed, SEO, messaging, and performance
A list of detailed actions you can take to improve tyour website
A 1- to 2-page document with strategies & ideas for your website
A 1-hour video call with the opportunitiy to fix any found techical issues*
A proposal for ongoing work, by request only (see scheduling page)
*Available for WordPress websites only
If that's the case — why are you still here?
I am a UX copywriter with the ability to build revenue-generating WordPress websites for my clients. I've helped service-based entrepreneurs, local business owners, and mid-sized companies improve their revenue growth with my work.
For example:
Two blog posts I wrote for OhmConnect resulted in 140,000+ organic visitors within the first 12 months of publication.
Ame Proietti has increased traffic to her website by 71% after we updated her site using SEO best practices and the Genesis Framework.
After updating content for SuperOffice they got 15,000+ additional visits and one small suggestion to change their CTA button resulted in free trials increasing by 61%.
If you want to learn more about my services or negotiate a project, please write me an email.
Improve your website