Frequently Asked Questions
For projects less than $10,000 — I require 50% in advance and 50% upon completion, both are non-refundable. You will be granted full access to your website only after you have made your final payment without issue. Failure to provide your final payment may result in a delayed website project.
For projects over $10,000 — I understand $10,000+ dollars is a larger investment. So, I'd be happy to arrange a payment plan that minimizes risk and accommodates your financial needs.
You can pay for your invoices via credit card or ACH transfer if you're Canadian. I will use either Stripe or WaveApps to process your payment — it all depends on where you're located.
I believe in transparent pricing as it allows you to know upfront how much of your budget is needed. Also, I hate wasting my time and the last thing I want to do is string you along then surprise you with a project proposal you can't afford.
For reference purposes only, here's a glimpse of what to expect in terms of costs:
Website Hosting
I'm an official partner of WP Engine and you can get managed WordPress hosting for $30 CAD per month or $360 per year if you click on this link.
Alternatively, I offer a fully managed solution so you never have to worry about your website's hosting. This offer starts at $75 per month or 2 months free on an annual plan. I can share more details after you fill out the form above.
WordPress Design & Development Only
If you have your own copywriting or decide to write your own web pages, this can be a cost-effective approach to getting a new website. So long as you know how to format copy in a way that's website or UX friendly, uploading the content to a WordPress theme should be hassle-free.
For this — I charge a minimum of $1,500 for a basic 5-page website.
WordPress + Professional Copywriting
This is where you're going to get the best bang for your buck — at least, with me as your WordPress developer.
I've been a professional copywriter for the past 5 years and now offer WordPress as a part of my core service offerings.
You can see my Website Project Packages here.
FYI — All prices are in CAD (Canadian currency)
As mentioned above, all payments are non-refundable. I dedicate my time, energy, and creativity to ensure your website project will help you achieve your business goals.
That being said, I cannot guarantee a specific result.
Even though I may mention or refer to past results with clients, that's not to say that the same will occur for you or your website project.
So, if you're unsatisfied with your website and/or disappointed with the work we do together — it was probably because I failed to filter you out during the onboarding process.
Typically, I only work with people who:
Know they need a website for their business
Understand the complex nature of digital marketing, SEO, and so on
Communicate effective and promptly througout the design process
Respect the creative process to translate your vision into a tangible digital product
Celebrate the wins and learn from the losses to make better decisions for ongoing growth
If reading this puts you off, I advise you not to start a website project with me.
After you hit send, you'll be redirected to my calendar to schedule a 15-minute video call. During this call, we'll discuss your website project in more detail and determine the best course of action.
If we're a good fit, I'll provide you with a proposal and explain the next steps to get started.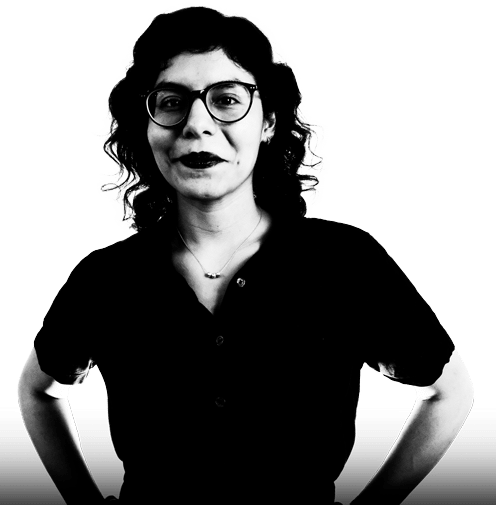 Jef built a beautiful, functional website that's

improved my lead generation

and traffic!
AME PROIETTI, FREELANCE SCRIPTWRITER