NOW ACCEPTING CLIENTS FOR JULY 2023
Custom WordPress Website Design
Get a traffic-attracting, modern & affordable WordPress website designed for your business today!
Need money-making website?
WordPress is great but not knowing how to use it can be very frustrating. Don't waste your time and money trying to make a website you're just going to hate. Let me design your WordPress website that'll help you achieve your business goals faster.
Get a WordPress website designed to attract more customers online.
I help SMB owners, entrepreneurs, and freelancers grow their businesses with money-making WordPress websites. I combine SEO, professional copywriting, and WordPress best practices to ensure your business resonates with people and generates new profit.
Click the button to see if we're a good fit for each other.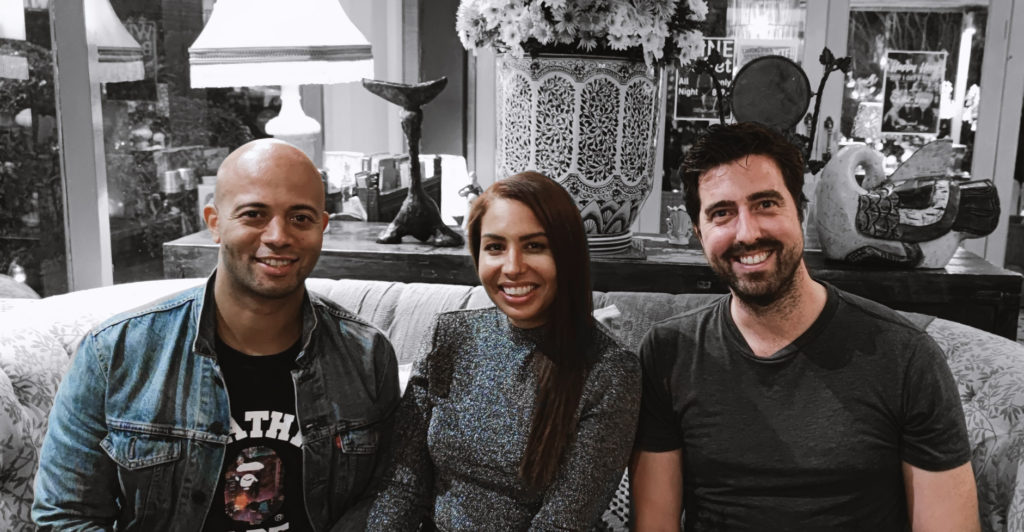 "Jef went above and beyond for my restaurant's website. He's the best choice for a cost-effective WordPress website."
Robert Marrouseev, Founder of Smellacloud and I'm Your Vegan
What's included in your WordPress website?
Discovery Consultation
We'll kick things off with a 1 to 1.5-hour session to discuss your website dreams — how do you want it to look? What do you want to achieve?
Up to 3 custom pages
All of my WordPress website design packages include 3 custom pages, (this doesn't include a contact page — that's included for free).
On-Page SEO Optimization
Why invest in a WordPress website if it's not optimized for search engines like Google? All pages will be optimized for search.
Page Speed Optimization
Site speed can make or break your visitor's experience. So, I'll do everything I know to have your website running at peak performance.
Mobile Response Design
Genesis design collections have everything you need to design beautiful block-powered websites with just a few clicks.
1-Hour Training
After your WordPress website is complete, I'll walk you through the ins-and-outs of the backend so you can own it with confidence.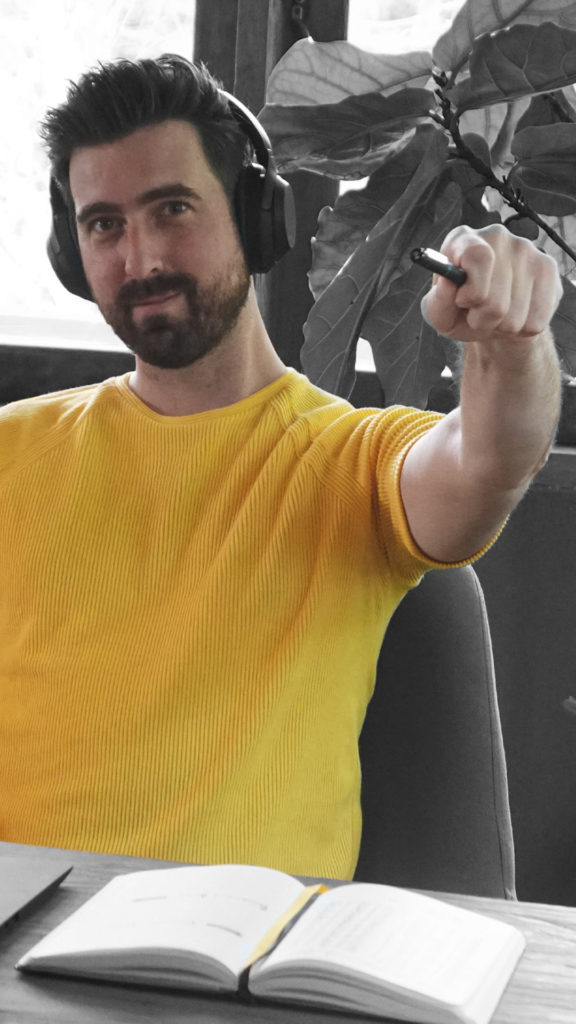 What's the process?
I'm here to help you navigate the increasingly complicated process of creating and launching a WordPress website for your business.
---
Creative Questionnaire
There's a short questionnaire for you to complete that covers your vision and ideas for your WordPress website.
Discovery Consultation
Based on your answers to the questionnaire, I'll prepare a quick site hierarchy and propose ideas for your WordPress website. Then, we'll discuss the next steps and address any questions to bring your ideas to life.
Initial Concept
You may have to provide your own digital assets depending on the WordPress website design package (see Pricing).
Revisions (if needed)
You get 2 revisions to ensure your website is exactly the way you want it. Then, I'll provide the final tweaks to ensure your ready to launch.
Champagne!?
When your site is ready to launch, we'll have a quick video call to celebrate our achievement — watch out for the flying cork!

Case Study: New Path Psychology
I worked with Cathy Ierullo and her husband to build a WordPress website for their Child & Adolescent Psychology Centre. This was their first time getting a website and Cathy had one goal for me to accept their project, "Jef, you gotta get us on the first page Google." Well, guess what? It happened…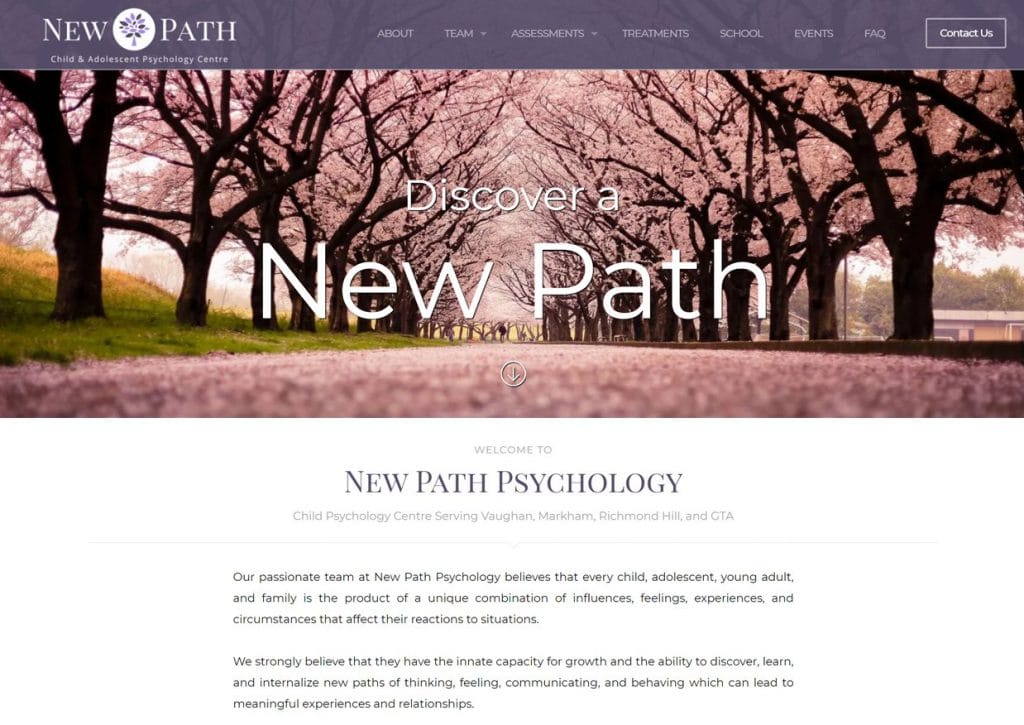 Disclaimer: All data shown below is based on Google Search Console and Google Analytics from May 2020 to June 2021
162,000+ Impressions
That's the number of times people saw NewPathPsychology.ca in the search results between May 2020 to June 2021
3,130+ Organic Visits
That's the total number of times someone clicked on a link for NewPathPsycholoy.ca in Google's search results.
1,200+ Inquiries
That's how times the contact form was completed based on organic traffic, which is a 22.48% conversation rate for the total number of organic visitors.
---
What will your WordPress website achieve?
Finally, transparent pricing
You deserve to know if my WordPress website design is aligned with your budget. So, here's my pricing for 3 pre-made packages. If you need something that's more unique, feel free to email me at wordpressdesign@jefvandegraaf.com.
THE FAST AND THE FRUGAL
PERFECT FOR GETTING A PROJECT ONLINE A.S.A.P.
YOU GET:
Genesis Theme Installation
Custom WordPress Design
Up to 3 Pages
On-Page SEO Optimization
Page Speed Optimization
2 Rounds of Revisions
1-Hour WordPress Training
YOU MUST PROVIDE:
Web page copy
Graphic designs/digital assets
TIME REQUIRED:
5 days max.
NEED ADDITIONAL PAGES?
$300 each, for example
5 Pages Site $2,600
7 Pages Site $3,200
10 Pages Site $4,100
THE LEAN AND CLEAN PROFIT MACHINE
BEST CHOICE FOR FREELANCERS & STARTUPS
YOU GET:
Everything in TFATF, plus…
Custom Blog Design
Email Marketing Integration
Professional Copywriting
(Up to 500-words per page)
WordPress Backup & Security
Server Setup on GCP*
Free SSL Certificate*
YOU MUST PROVIDE:
Graphic designs/digital assets
TIME REQUIRED:
10 days max.
NEED ADDITIONAL PAGES?
$700 each, for example
5 Pages Site $5,900
7 Pages Site $7,300
10 Pages Site $9,400
THE SEARCH'N'DESTROY YOUR COMPETITORS
IDEAL FOR ANYONE THAT WANTS TO WIN ONLINE
YOU GET:
Everything in TLACPM, plus…
+ 2 More Pages
+ 1 Target Audience Landing Page
Graphic design
(e.g., logo and custom icons)
Brand Guide Blueprint
+ 2 SEO Blog Posts
(Ghostwritten, 600 to 800-words)
2-Hour "How To" Tutorial
YOU MUST PROVIDE:
Your 'Go-Getter' Attitude
TIME REQUIRED:
20+ days
---
ALL PRICES ARE IN CAD (CANADIAN DOLLARS)
* GCP = Google Cloud Platform, this is 100% optional and based on the unique needs of your business. If selected, I'll also set you up with a free SSL certificate. For more information on setting up a WordPress website on the Google Cloud Platform, click here.
Start Your WordPress Website Design
I'm currently accepting new projects for January 2022.
---
Why do I have to apply?
Truthfully, I only work with my ideal client because I want to do my best work. I always work 1-on-1 with clients to provide a WordPress website design that's 100% aligned with their goals and expectations. If you think you're a good fit it takes just 5-minutes to apply.
Want to see more samples and performance results from WordPress websites I've built and worked on? Feel free to write me an email, I try to respond to everyone within 48 hours (usually less).