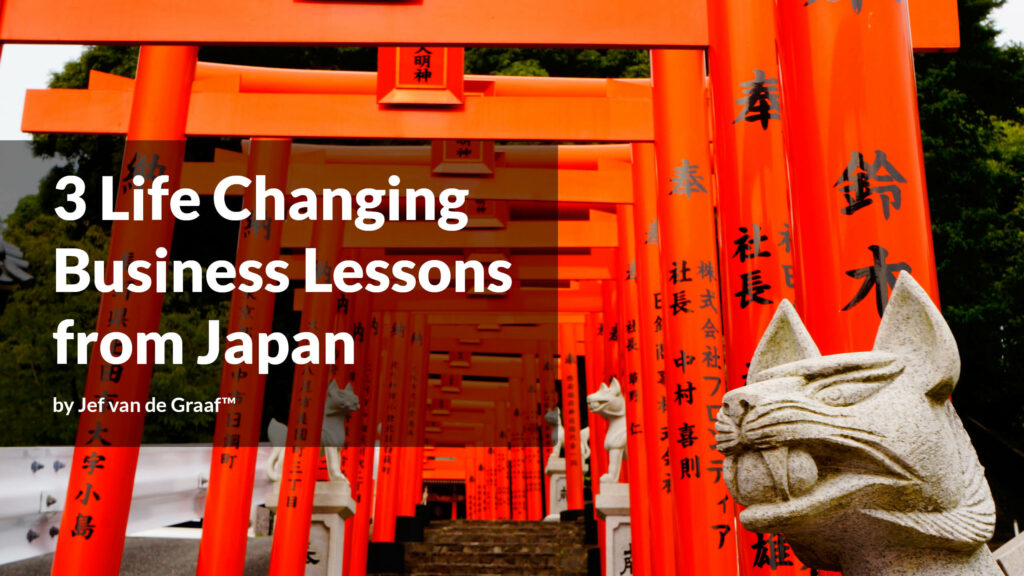 For two years, I grew a small business in the countryside of Yamaguchi (that's about an hour from Hiroshima).
I provided in-house (or in-office) English lessons personalized to my students' needs.
I relied heavily on word of mouth and guerilla marketing tactics to grow from 0 to 65 students in less than eight months.
This earned 2-3x the average salary at a fraction of the time that most English teachers in Japan receive or experience.
I was only 25 years old, and I had no experience teaching; I couldn't speak Japanese; I had never worked for myself before.
But, I was a hustler, and I was determined to succeed.
This was my first taste of entrepreneurship, and these business lessons I learned and continue to follow more than five years later:
3 Business Lessons from Japan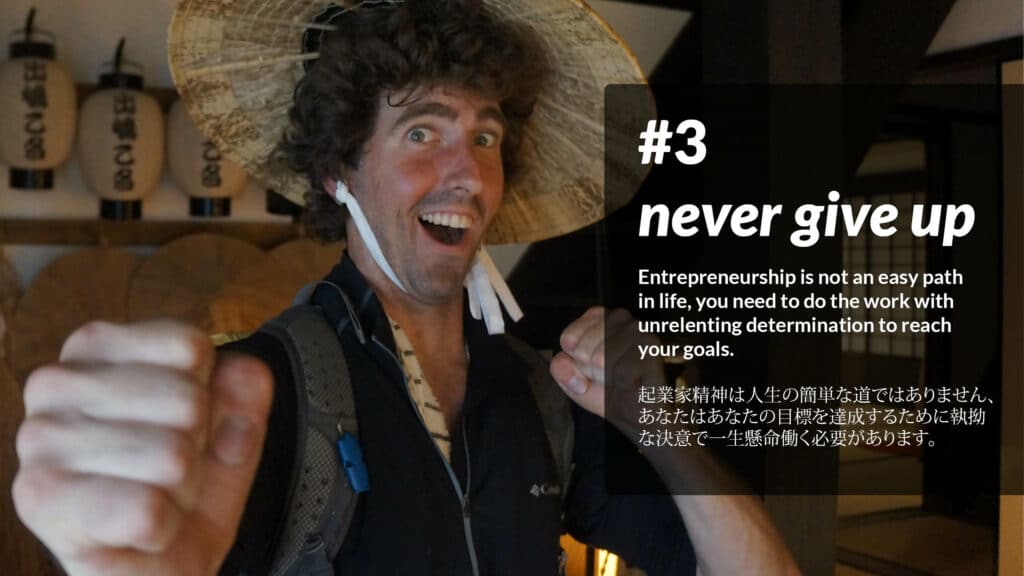 3. NEVER GIVE UP
As an entrepreneur, you're not just a dreamer but also a doer. It takes a lot of hard work and determination to bring ideas to life.
Along the way, there will be many challenges to face and mistakes to fix. And when sh*t hits the fan, which it will, it's your ability to stay resilient and tough that'll help get you through.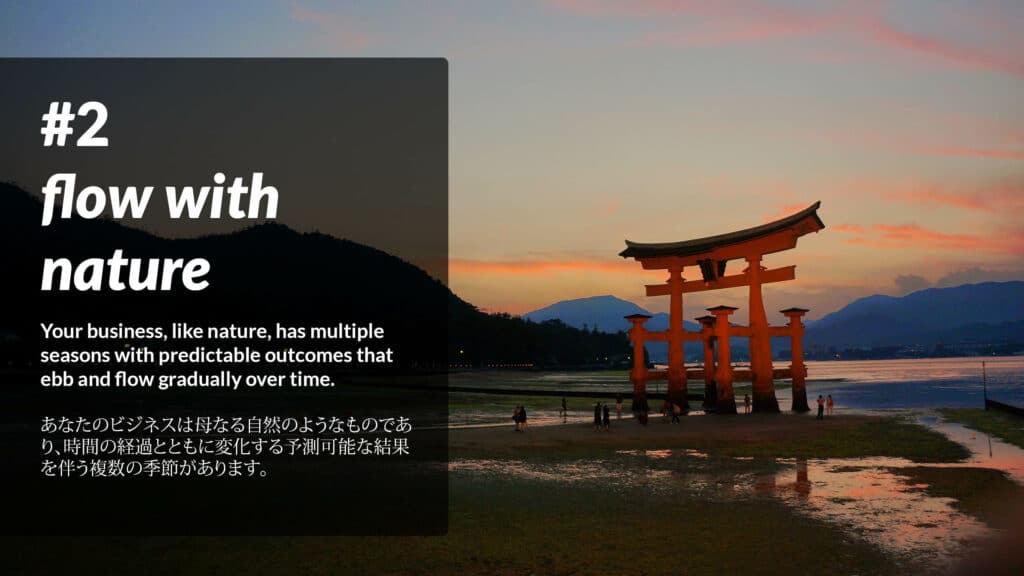 2. FLOW WITH NATURE
Business is like the changing seasons of nature. In spring, opportunities arise with summer producing a bountiful feast or a horrible famine.
You cannot change the seasons, but you can change yourself to adapt to anything so that your business can continue to survive and thrive.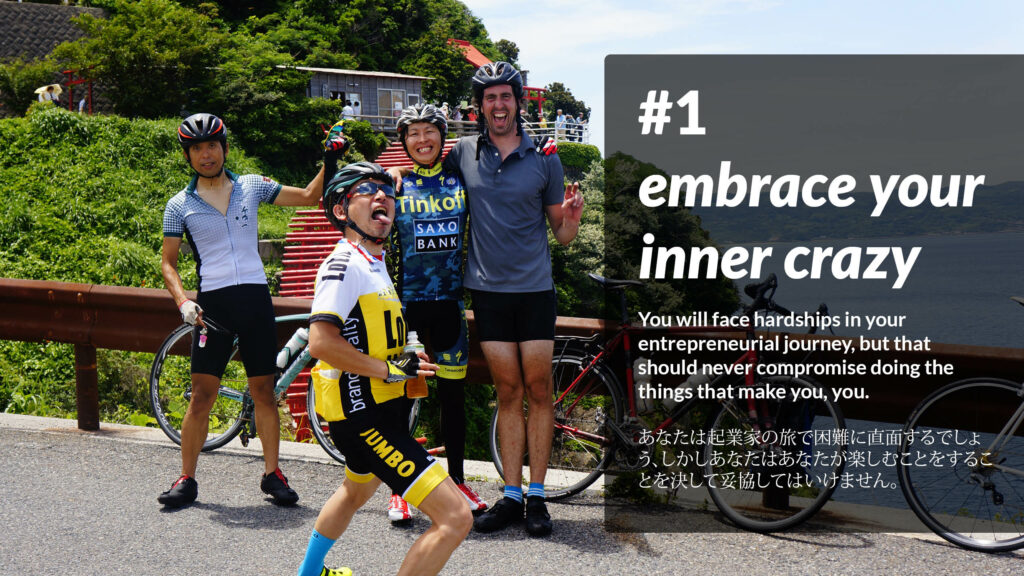 1. EMBRACE YOUR INNER CRAZY
To be an entrepreneur, you kinda have to be insane.
Quitting a stable job, going long periods without getting paid, finding new ways to build relationships, and learning how to protect your time — are just a few of the many you'll experience.
But that doesn't mean you have to stop doing the things that make you, you.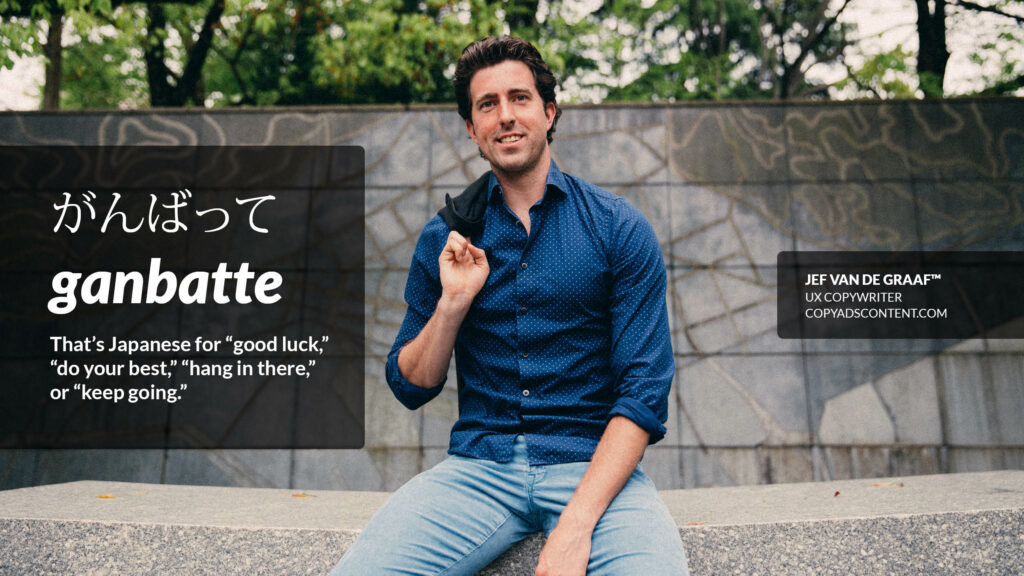 Got a business lesson you want to share? Tell me something that you learned in the comments below!
by Jef van de Graaf™
SHARING THIS WILL MAKE THE WORLD A BETTER PLACE, ALTHOUGH, THAT HASN'T BEEN SCIENTIFICALLY PROVEN (YET).
---
Feeling adventurous? I share my darkest, weirdest, and bestest stuff once a month in an email because… f*ck it, why not?
---