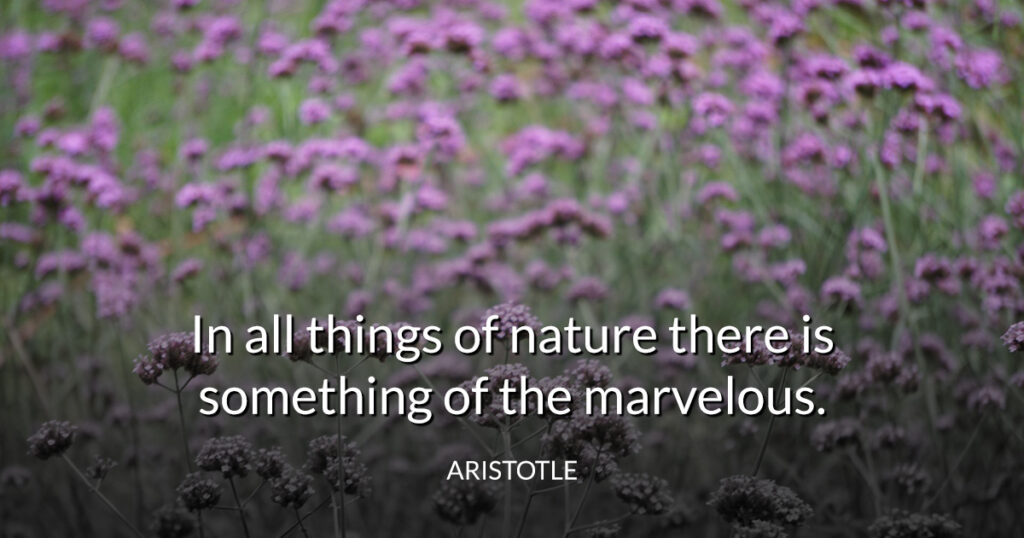 Psychological Benefits of Being in Nature
Whenever I spend too much time in a city, stuck inside my room, or overstressed by work — I crave a hit of nature.
I prefer a strong dose of green grass, purple flowers, and blue skies — however— gloomy grey weather has its merits, too.
If you, like me, need a break from routines and schedules, deadlines and commitments, coronavirus, and quarantine — here's a gentle reminder of the psychological benefits of being in nature.
1. Good Health & Wellbeing
From an epidemiological point of view, exposure to, or 'contact with,' nature has been linked to better health and wellbeing.
In a study of 20,000 people, those who spent two hours a week in green spaces, such as local parks and forests, were substantially more likely to report good health and psychological well-being than those who don't.
People who spent between 1 and 119 minutes in nature, they were no more likely to report higher levels for both health and wellbeing than those in the control group (i.e., those who never had contact with nature).
And guess what?
Those two hours of being in nature, well, they can be spaced out throughout the week or spent all at once — the psychological benefits will be the same.
---
Glossary
Epidemiological
noun
the branch of medicine focused on the incidence, distribution, and possible control of diseases and other factors relating to health.
---
2. Better Thinking & Rest
David Strayer, a cognitive psychologist at the University of Utah, specializes in attention. His work ranges from the problems of multitasking to the impact of using cell phones while driving.
Since people are constantly bombarded by distracting noises in their everyday lives, Strayer believes the antidote to modern life is simple: nature.
Strayer showed in a small experiment that people who hiked 3 days in the wilderness performed 50% on creative thinking tasks than those who didn't. With an EEG test, they tested brain waves and found that the prefrontal cortex was more calm and relaxed.
"If you can have the experience of being in the moment for two or three days, it seems to produce a difference in qualitative thinking." — David Strayer
Spending just two to three days in nature can recalibrate the brain and help the mind escape from everyday thoughts, worries, and fears.
---
Glossary
Electroencephalogram (EEG)
noun
a noninvasive test used to measure and analyze the electrical activity in the brain.
Prefrontal Cortex
noun
region of the brain that makes up the frontal area of the frontal lobe — associated with higher cognition, planning, personality, and social behavior.
---
3. Faster Healing & Recovery
Whether it's a bump on the knee or a more serious injury, nature can soothe the body and speed up healing.
Between 1972 and 1981, Roger Ulrich examined two groups of patients recovering from gall bladder surgery. Half the patients were in a room with views of a garden and trees; the other half had a view of a dull white wall.
Those in the room with a view of the trees had a higher tolerance of pain, fewer requests for potent analgesics, and spent less time in the hospital.
"Spending time interacting with nature … won't cure your cancer or heal a badly burned leg. But there is good evidence it can reduce your levels of pain and stress — and, by doing that, boost your immune system in ways that allow your own body and other treatments to help you heal." — Cooper Marcus
Obviously, nature alone cannot cure the body — its nature's psychological benefits and immune-boosting effects help to overcome pain, reduce stress, and speed up recovery.
---
Glossary
Analgesic
noun
a drug used to relieve pain.
---
Nature Deficit Disorder®
Right now, our lives are becoming deeply submerged in technology while also recovering from a global crisis that locked us inside for a few weeks or more.
We are likely all suffering from some form Nature-Deficit Disorder — a word coined (and, apparently, registered to) Richard Louv.
Although it's easy to write about the scientific discoveries of nature and its psychological benefits to us. However, the only way to truly enjoy those benefits is by exposing yourself to nature.
If you're losing touch with your self — expose your self to the natural world.
So, take a hike up the nearest mountain. Ride a bicycle to your local park. Enjoy a jog through a lush green forest. Pack a bag and go camping for a weekend.
Whatever you do to take a hit of nature, bring a friend with you to get their dose too.
---
What's next?
---
Thanks for reading! Feel free to connect with me on Medium, Instagram, or LinkedIn—and don't forget to sign up for my newsletter.
---