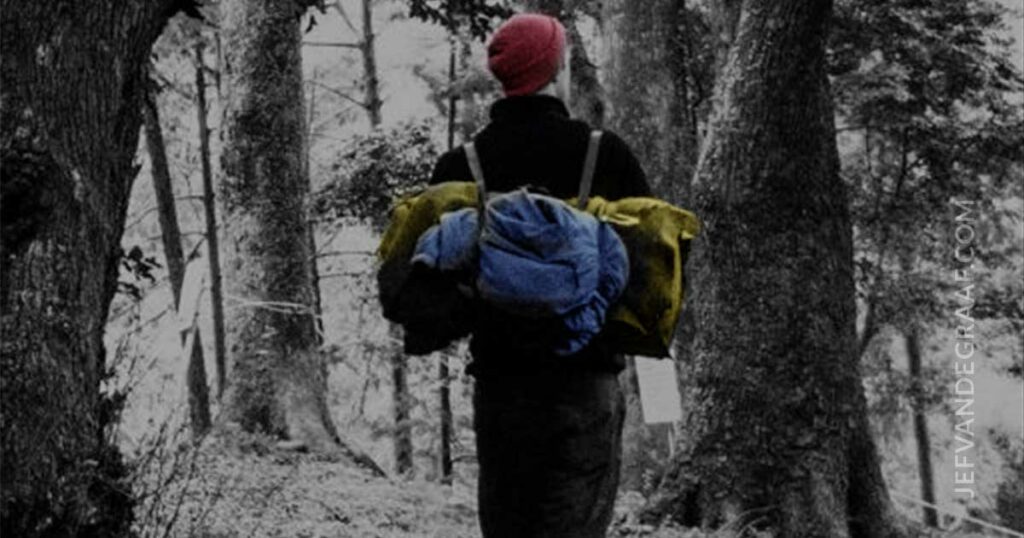 Seventeen and a half years of my life were spent sitting at a desk, listening to a teacher, studying for a test, and, when I passed, getting a piece of paper with my name written on them.
But — so what?
Even though the education system involves a lot of learning and doing — nothing prepared me more in life than the day I chose to hitchhike across Western Canada.
I had just completed my first year as a tree planter in Hearst, Ontario.
There I was, sitting in the gravel at an Esso gas station with a hockey bag full of clothes and camping gear, struggling to decide what I'd take in my 35L backpack or send back to my parent's place.
I was excited, nervous, and a little bit scared while whimpering like a baby neglected by his mother.
I had no plan, no destination, and no job coming next — I had nothing but an impulse to chase my own dreams.
Since that day, I've done some incredible things like:
Hitchhike from Toronto to Vancouver Island
Ride a bike across 6+ countries in Asia
Become an entrepreneur
Climb Mt. Fuji in Japan
Eat a pig's brain
I become the person I am today not by reading a book or taking a course or passing a test — although they certainly helped in their own unique way.
All I want to say is learning by doing is a powerful thing.
by Jef van de Graaf™
SHARING THIS WILL MAKE THE WORLD A BETTER PLACE, ALTHOUGH, THAT HASN'T BEEN SCIENTIFICALLY PROVEN (YET).
---
Feeling adventurous? I share my darkest, weirdest, and bestest stuff once a month in an email because… f*ck it, why not?
---