Ever been hacking away at your work when a client drops a "We gotta talk — now!" email without any context whatsoever? Your instincts say to drop everything but your gut knows there's a better way to handle these random interruptions.
Smart freelancers value their time and they also know how to get paid for consulting — which is anytime a client needs extra help, advice, or strategy. If you're tired of giving away time to clients for free, stop doing that right now.
In this article, I'm going to show you how to package your time so you can start getting paid for consulting with Calendly.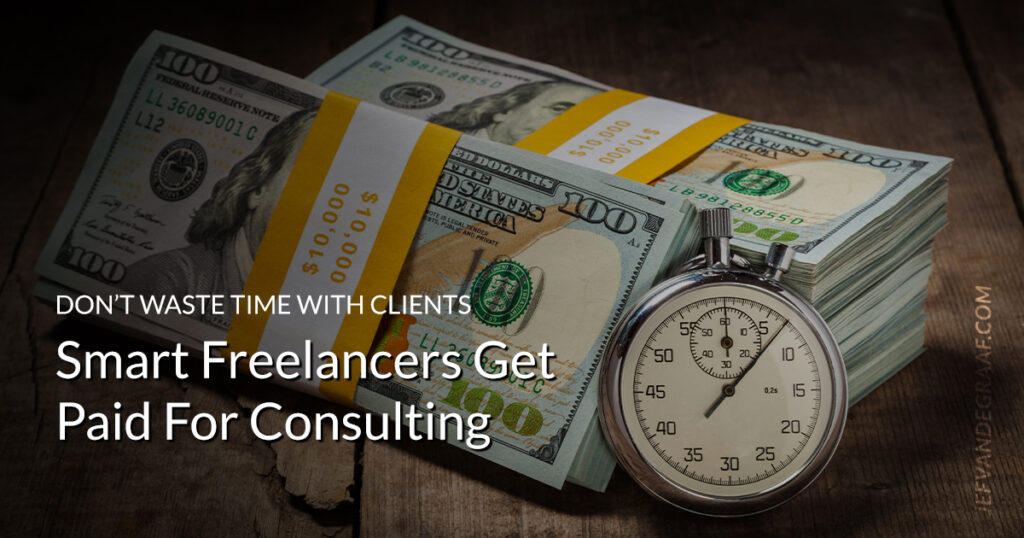 Value Your Time — Get Paid for Consulting
Don't get me wrong, there's a time and place to jump on a call for free. But not all time is equal which means you need to protect and value the amount you have available.
Here are a few smart scenarios when a freelancer can — and should — offer their time free:
After qualifying a lead to provide a discovery call
After sending a proposal to clarify what's in the contract
After receiving the deposit to onbaord your client
After delivering your service to celebrate the journey
Without getting into the nitty-gritty, most creative projects use a fixed-price fee. This requires you to accurately estimate how much time it takes to create a project and articulate that into a contract.
You can bundle an extra hour or two to review your work with a client. But whenever your client wants to drop in unannounced — you deserve to get paid for that.
Always remember that you are not an employee. Your clients come to you for your expertise, which means, you don't get paid for making a coffee or taking a shit. Adding a consulting fee on top of your freelance services is simply a professional way to manage time and build a healthier client relationship.
Consulting <> Calendly
Calendly is one of the easiest platforms you can use to get paid for consulting. You can get started for free and book all your discovery calls while blocking out your calendar for next year's vacation.
However, to get paid for consulting with Calendly — that costs $15 USD per month or $144 USD per year on the professional plan.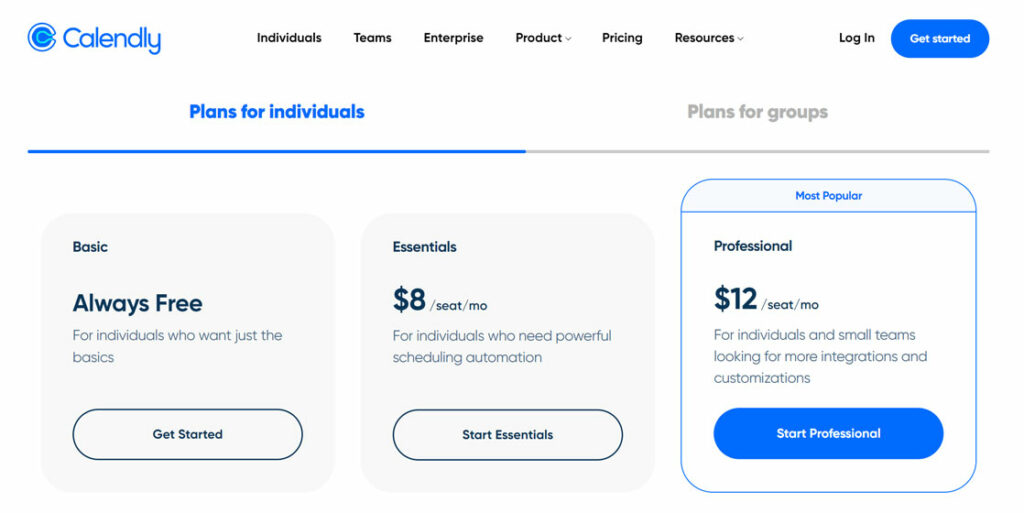 Calendly's professional account is the only way to integrate Paypal or Stripe into your calendar. Once upgraded, you can start collecting payments before a client has access to your time.
I believe whenever you spend money on your business, there must be a return on investment. So let's justify the price with a quick cost-benefit analysis.
Let's say your hourly rate is $35 per hour — that means you'll get paid:
$23 for 1 consultation per month
$163 for 5 consultations per month
$1,388 for 40 consultations per month
There's no doubting the potential for a high ROI, but only if you can integrate consulting into your freelance services the right way.
Freelance Consulting Hacks
A few paragraphs ago, I told you that not all time is equal. Well, the same goes for your client's time. Not all clients need a full hour and sometimes a 20-minute chat can get the job done.
Here are 3 ways you can use Calendly to help you get paid for your time.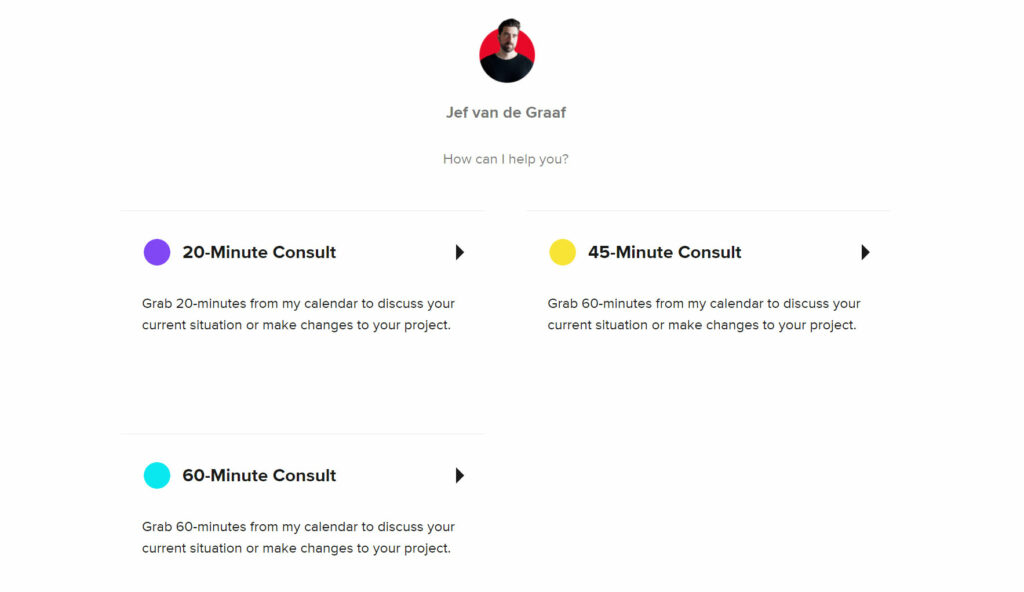 1. Segment your time
Divide your time into sizeable units so clients can choose what they need within their budget. Be sure to include a brief explainer as to what a client will expect and any extra deliverables, such as a report or recording.
Pro tip: Be creative with your time. Try writing titles like "Catch Up Call" or "Revision Request" to address the unique situations you have with clients.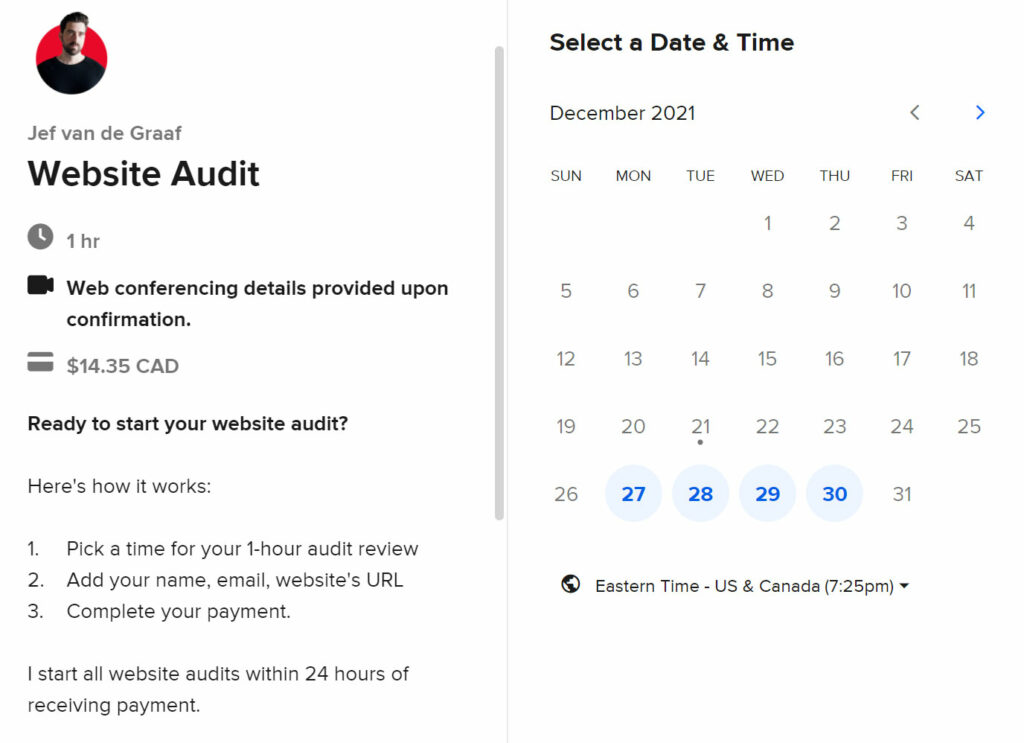 2. Create a gateway service
Consulting is a funny business because it can be about anything. As a professional freelancer — that's you — what can you offer as an entry into higher-priced services?
For example:
Graphic designers could offer a branding review with a 1-page report to improve positioning
Copywriters could offer offer a messaging tear down with report to improve conversion rates
Web developers could offer a website audit and deliver an actionable checklist with service options
That's what I do — I use Calendly to provide a cost-effective Web Audit that identifies any website problems and provides a checklist to solve them. Afterward, I follow up with an offer for my services or introduce them to someone in my network for a referral fee.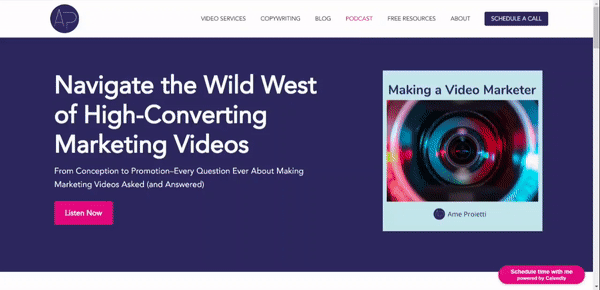 3. Embed Calendly on your website
You can embed a sticky Calendly button on your website to generate leads or get paid for consulting gigs. Ame Proietti — as seen in the video above — is using Calendly to offer a free discovery call for her scriptwriting services.
No More Wasted Time with Clients
Even the smallest interruption can disrupt your workflow and compromise profitability. Now you can position your freelancing as a professional service that doesn't waste time.
What's holding you back from growing a successful freelance business?
Let me know in the comments if you use Calendly or share an idea that helps you manage your time better while getting paid what you're worth.
You're always welcome to book an hour with me where we can fine-tune your freelance processes, discuss strategies to grow revenue, or explore options that attract more clients from a website.
Thanks for reading!